I'm having a problem with trying to resin print some 20mm diam wheels for my Wickham trolley.
the wheel shape is unusual and very specific and although my drawing isn't perfect, I'm fairly satisfied. I've had at least half a dozen attempts at printing it with varying degrees of success, ranging from 'disaster' to 'Oh no, not again!'
I've got to the stage where I'm improving things worse each time I tweak it so before I waste any more time and resin I wondered if anyone has any ideas?
This is what I've got from the front and it looks good if I do say so myself, even down to the minute fixing bolts and nuts.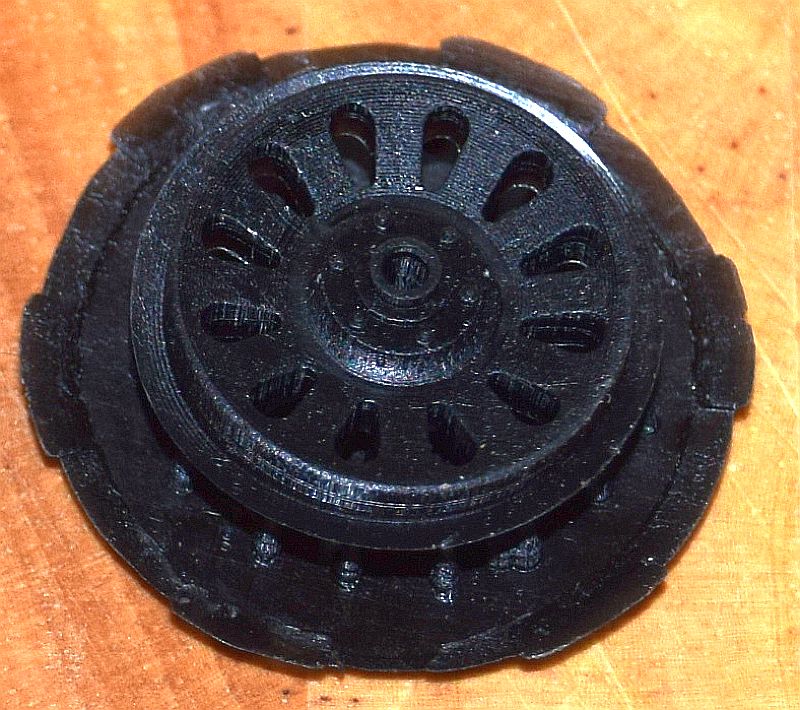 Hooowever...from the side, you can see that the raft isn't sticking to the plate properly at the edges and the wheels itself is trying to pull off the supports. I think it must be to do with the slicer support settings. I've just thickened the raft to 2mm and increased the support sizes to try to get it to hold better, but the most recent one has the raft stuck to the plate and the wheel ripped apart horizontally.